Stay @ Afro lodges where service excellence and delicious meals are intertwined.
contact us: +263772432233/774190213
We are unique because of the following:
-service consistency
-our integrity
-professionalism
-cleanliness
-budget Inclusivity
-accessibility
-our quality and afro-centric product
Pop up and grab your share or Whatsapp to book: +263772432233
WINTER PROMOTION!!!
Visit us today to access your share in our winter pocket boaster promotion!
Your satisfaction is AFRO LODGES core thrust. Go ahead to WhatsApp us today and enrich your memory.
Book: +263772432233
Smart and Lively steps leading to one of the best guest house in Harare non other than AFRO LODGES.
Patrons lets converge at Afro lodges to enrich our vacation experience this winter.
Booking contacts: +263772432233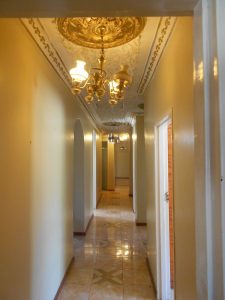 Afrolodges the home of hospitality and relaxation, where the best athletes, celebrity and patrons converge for a comfortable and memorable refresh.
Visit us today to stay, relax and refresh before your crucial game, meeting and other social and recreational activities.
To book Whatsapp/ call : +263772432233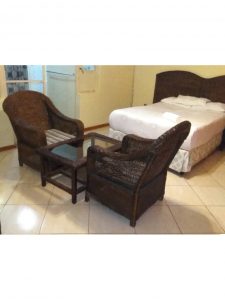 AFRO LODGES, We exist to make life memorable for you through executive accommodation and delicious meal's solution.
Try us today:
+263772432233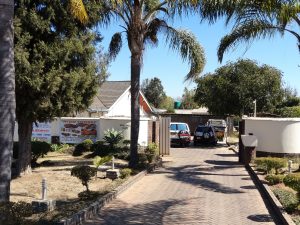 Did you know that @ Afro lodges every purchase makes you rich….
To explore more book with us today.
WhatsApp: +263772432233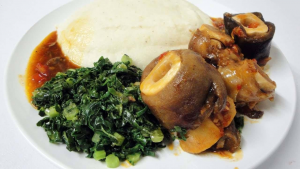 Mother mother mother!!! Thanks for fulfilling your God given mandate of bringing mankind to life.
Dear Patrons;
Join us at Afro lodges as we honor and celebrate our dear mother's day through delicious and scrumptious meals and luxurious bedding on the 8th of May 2022.
WhatsApp: +263772432233 to book with us today.
Life is not meant to be lived in one place, so try our home away from home facility!
Are you on vacation in Harare and want to enjoy live things about luxurious accommodation?
Book with us for a memorable stay
#afrolodges where you can meet unique and long lasting hospitality echoes.
WhatsApp: +263772432233
Afro lodges
BY THE PEOPLE….
Afro lodges endorsed the most hospitable unit in Harare.
WhatsApp us on: +263 772432233 TO GET YOUR PORTION OF EXPERIENCE THIS EASTER.
#People
#Experience
#FullBouquetDSTVnopowercut
LIVER in MAN CITY 2022 require worthy while accommodation accompanied by scrumptious meals @Afro lodges.
Secure your home away from home stay at Afro lodges as the EPL CHAMPIONSHIP race draws to the apex. The Reds vs The Blues
#FullBouquetDSTVnopowercut
Book now :+263772432233
EASTER PROMO!!! You don't have to break a leg to enjoy your Easter holidays. For all group bookings we are giving 15% discount. we will make your Easter holidays memorable and affordable.
#hapieaster
let's continue to celebrate women this month with Dinner, Bed & Breakfast @ Afro lodges for only $85usd, special for the women out there. For booking please call/whatsapp +263772432233
#breakthebias2022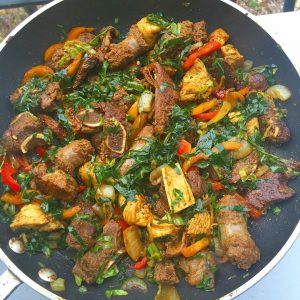 #Hapieaster
Do not forget to plan your Easter holiday in advance. We are offering favorable accommodation packages for both individuals and groups. Feel free to contact/whatsapp on +263772432233 to make your booking.
#qualityhealthyfoodmatters
At Afro lodges our generosity start at the quality of meals prepared to meet individual taste and preferences. For your breakfast, lunches or dinner book with us.
whatspp/call+263772432233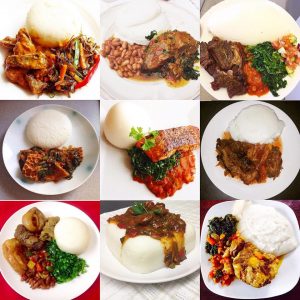 #paradiseonearth
At Afro lodges we thrive to ensure your stay pocket happiness, calmness and peace of mind. Nice workforce for the nice patrons.
Book with us today:
whatspp/call+263772432233
Email us at: info@afrolodges.com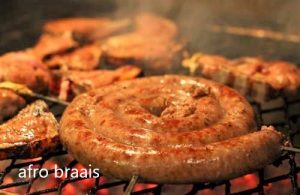 #WECAREFORYOUBECAUSEYOUMATTER
Are you worried about spending your leisure time??? TRY US and you will merge your happiness with opulence. Luxury and calmness guaranteed.
Stay, relax, refresh and repeat.
book with us today:
whatsapp/call 263772432233
info@afrolodges.com
Afro lodges want to spoil your loved ones this Valentine's? we have options for every budget, from couple activities to romantic dinners.
contact us for your booking @
info@afrolodges.com
whatsapp/ call +263772432233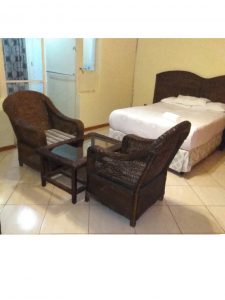 For a dignified and memorable Valentine join Afrolodges Team. Diners and Patrons converge for scrumptious meals and world class accommodation.
secure your booking now:
whatsapp/call+263772432233
#Valentineigniter
Afro lodges, one name for your all needs this VALENTINE. We facilitate your happiness extension.
Graceful Hospitality in the heart of the porch suburb of Borrowdale West. The most memorable legendary rest time starts @ Afro lodges.
Book with us:
whatsapp/call:+263772432233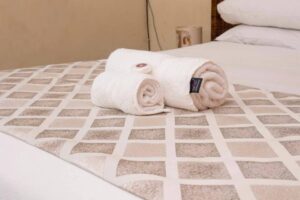 #Welcome to happiness
Afro lodges, the best place to be, we make the ordinary, extraordinary.
Our facilities are designed to live with joy, a luxury everyone can afford.
GO HAPPY. GO ANYWHERE. STAY HERE
For booking:
whatsapp:+263772432233
Email: info@afrolodges.com
MODERN. ACCESSIBLE. AFFORDABLE
At Afro lodges every stay will give you a reason to smile. Our thrust is to extend your stay, not your budget.
We give you more of what you want and less of what you don't need.
#Nice people taking care of nice people.
Book now:
Whatsapp:+263772432233
Email: info@afrolodges.com
SIMPLE-UNIQUE-FRIENDLY
Exclusive access to unique experience.
Your smile, our happiness.
Come and stay with us to feel even better than at home.
Booking contacts:
whatsapp +263772432233
Email: info@afrolodges.com
January Disease Repellent
(Mushonga weJanuary Disease)
Accommodation Bookings discounted up to 36%
Executive room bed only $65
contacts: +263772432233/263772234755
Email: info@afrolodges.com
We are in the mood for Christmas☺️☺️☺️. Our bells are jingling, Carols are ringing???, The Christmas tree is set??? ho ho ho its the holiday season. Create your festive memories with Afro lodges and Motels.
Call/whatsapp +263772432233
Email: info@afrolodges.com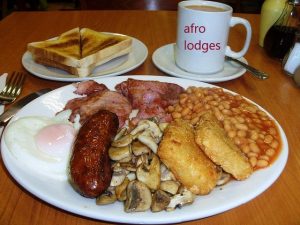 Our kitchen will be open on Christmas day for your convenience. Come and dine with us @ AFRO LODGES
Start your festive days this holiday with a scrumptious breakfast here At Afro lodges, #FestiveSeasonDeals
#festiveseasondeals
At Afrolodges this upcoming festive seson we have made  extra strides to ensure your total safety, pleasure and memory enrichment through formulation of unbeatable deals which suit individuals preference and taste.
To unpack yours book with us to day:
WhatsApp: +263772432233
Email: info@afrolodges.com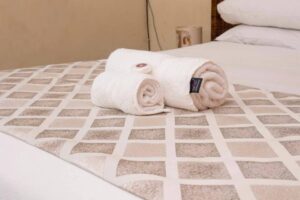 #AFROCENTRICBUDGETPACKAGES
We are in the Universal Festive Season tunnel approaching the mark of the much awaited diverse celebrations.
Come at Afro lodges where AFROCENTRIC PACKAGES of every budget Originates.
Whatsapp:+263772432233
Email: info@afrolodges.com
The amazing deals at Afro lodges worthy grabbing!!!???
………..free wifi, constant running water, back up power, free secure parking area
Book with us today to get your share:
Email: info@afrolodges.com
CULTURE IS IDENTITY AND PRIDE!!!!
This month of November has it all for most Africans, as such Afro lodges family invites you all to join hands as we celebrate cultural diversity through event oriented package deals and meals to honor and cherish ethnic groupings norm and values.
We have embarked on acceleration drive merely to value your culture, COME AND STAY A NIGHT WITH US DURING THIS MONTH OF NOVEMBER AND WE WILL HELP ENRICH YOUR MEMORIES.
FOR YOUR BOOKING:
WHATSAPP US ON: +263772432233
EMAIL US AT: info@afrolodges.com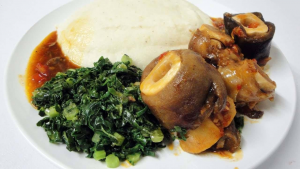 Our resolution remain steadfast, that is of providing a complete hospitality facet to both individuals and corporates. We are at the proximity of one of the finest Harare shopping centres which is SAM LEVY VILLAGE.
OUR SERVICES ARE:
Accommodation
Meals
Shuttle services
For booking :
Whatsapp us on +263772432233
Email us at: info@afrolodges.com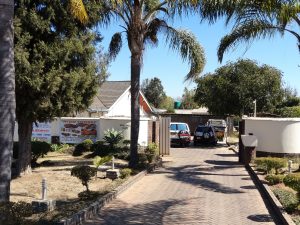 #Excellenceisdoingthingsextraordinarywell.
We are your partner in majoring the major. Afro lodges team value women's health. We therefore encourage all girl child to get screened of breast cancer early to avoid future predicament this OCTOBER CANCER MONTH. While doing so your HOME AWAY FROM HOME is at Afro lodges.
Whatsapp us on: +263772432233
Email us on: info@afrolodges.com
Afro lodges and Motels Borrowdale Harare Zimbabwe is an environment where business and pleasure converge in perfect harmony. Choose us today as your host we will do whatever it takes to make your vacation a memorable one.
For enquiries / booking whatsapp us on: +263772432233
Email us on: info@afrolodges.com
EPL HALALALALA!!!!! As your team continues to race for the title, we are your unstoppable partner in providing 24/7 viewership for soccer fans at a quiet setting , with power backup. Braai & beverages are available at an affordable price.
For booking contact us on: whatsapp number; +263772432233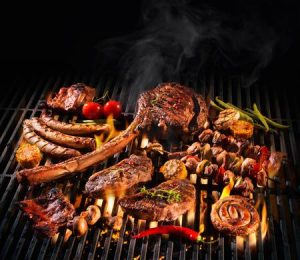 Traveling to Harare this summer??? Unlock summer
with us @ these unmatched summer splash deals from as little as;
Standard room US$30/night
Premier room US$40/night
Executive US$60/night.
Call/ WhatsApp Afro lodges Reservations on +263 772 432 233
Email: info@afrolodges.com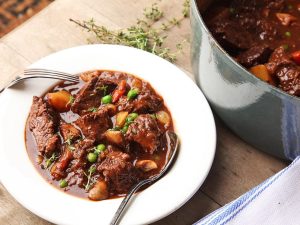 It's Official!!! We are open for accommodation, meetings, conferences and meal please call us on +263772432233 or +2663772234755 to make your booking.
#hapispring
#maskup
We cater for you profoundly, book with us now to secure your share.
WhatsApp+263772432233
Call+263772234755
#summerspecial
Summer is upon us take a break, stay with us and enjoy our special summer rates.
Dinner,Bed and Breakfast single $45usd double $55usd
.
#MaskupSanitizeStaySafeStayAlive.
We Honour, We Cherish, We Salute
Our Heroes & Defence Forces.
Afro lodges the home of satisfactory deals, visit us and unpack your share during 2021 HEROES DAY. Amazing tasty meals & sparkling clean accommodation. bookings: +263772432233/+263772234755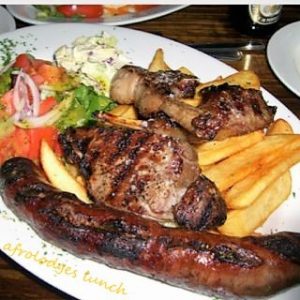 #Hospitalityparexcellence
For the feel of Afrocentric packages we are there for you. We profess and relay hospitality with a guaranteed satisfaction. Hastily contact us on +263772432233/+263774190213 for your booking.
#MaskupSanitizeStaySafeStayAlive.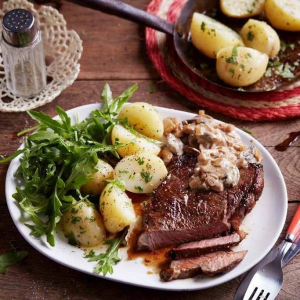 U can never have enough at Afro lodges kitchens, pop in for a meal and the satisfaction will last a lifetime.
#StayOnceCarryMemories.
Hospitality is our middle name
We breath hospitality and relay cleanliness. visit our competent service team today and enrich your experience.
#MaskupSanitizeStaySafeStayAlive.
This year's mothers day will leave a mark that cannot be erased in your memory through our kitchens delicious meal. Came and dine with us this sacred day set aside for our beloved mothers.